Enter your Student ID # or Employee ID # at the login screen. Alternatively, scan your fob to log in if associated with your account.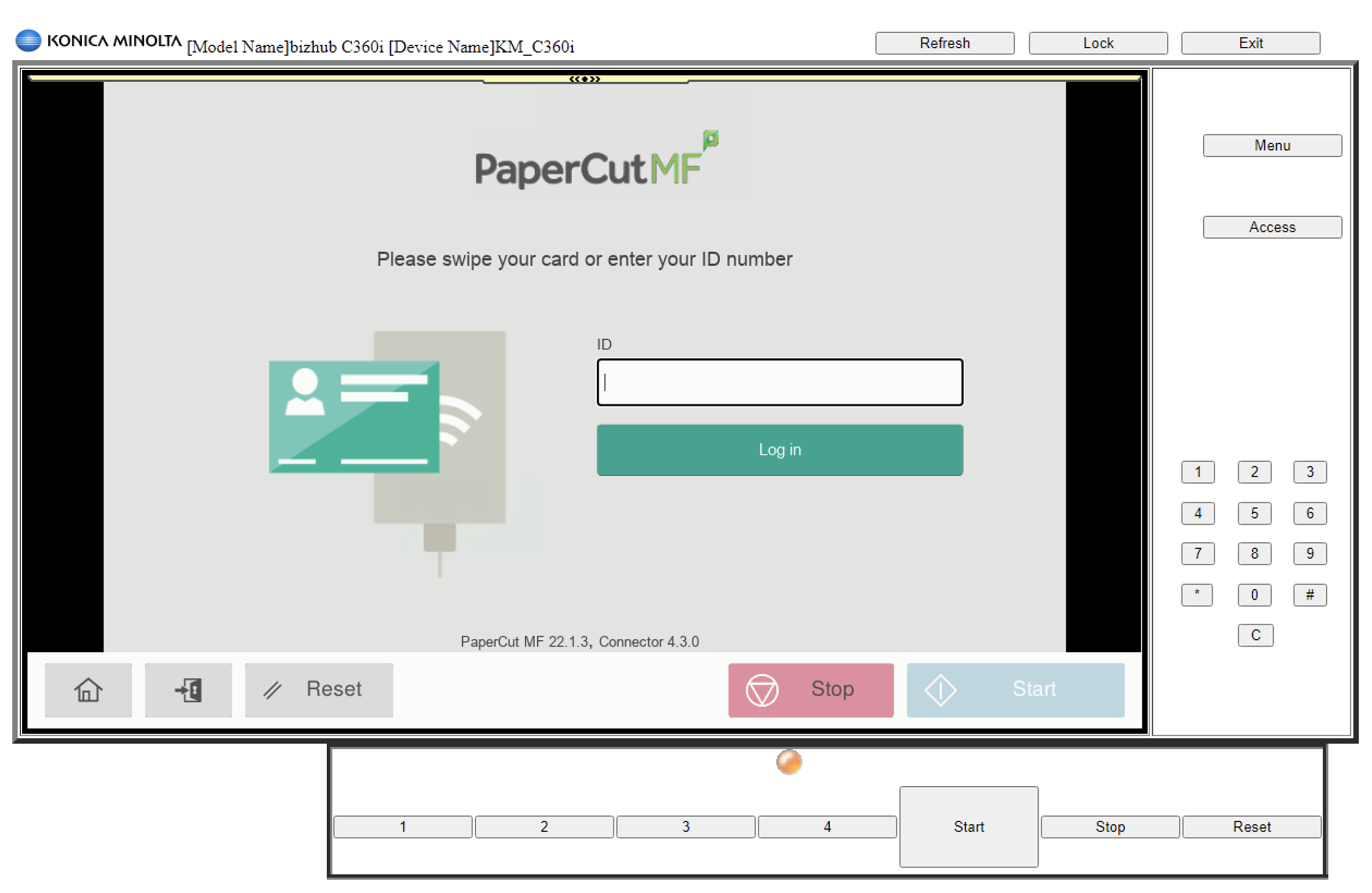 At the main menu select 'Device functions'.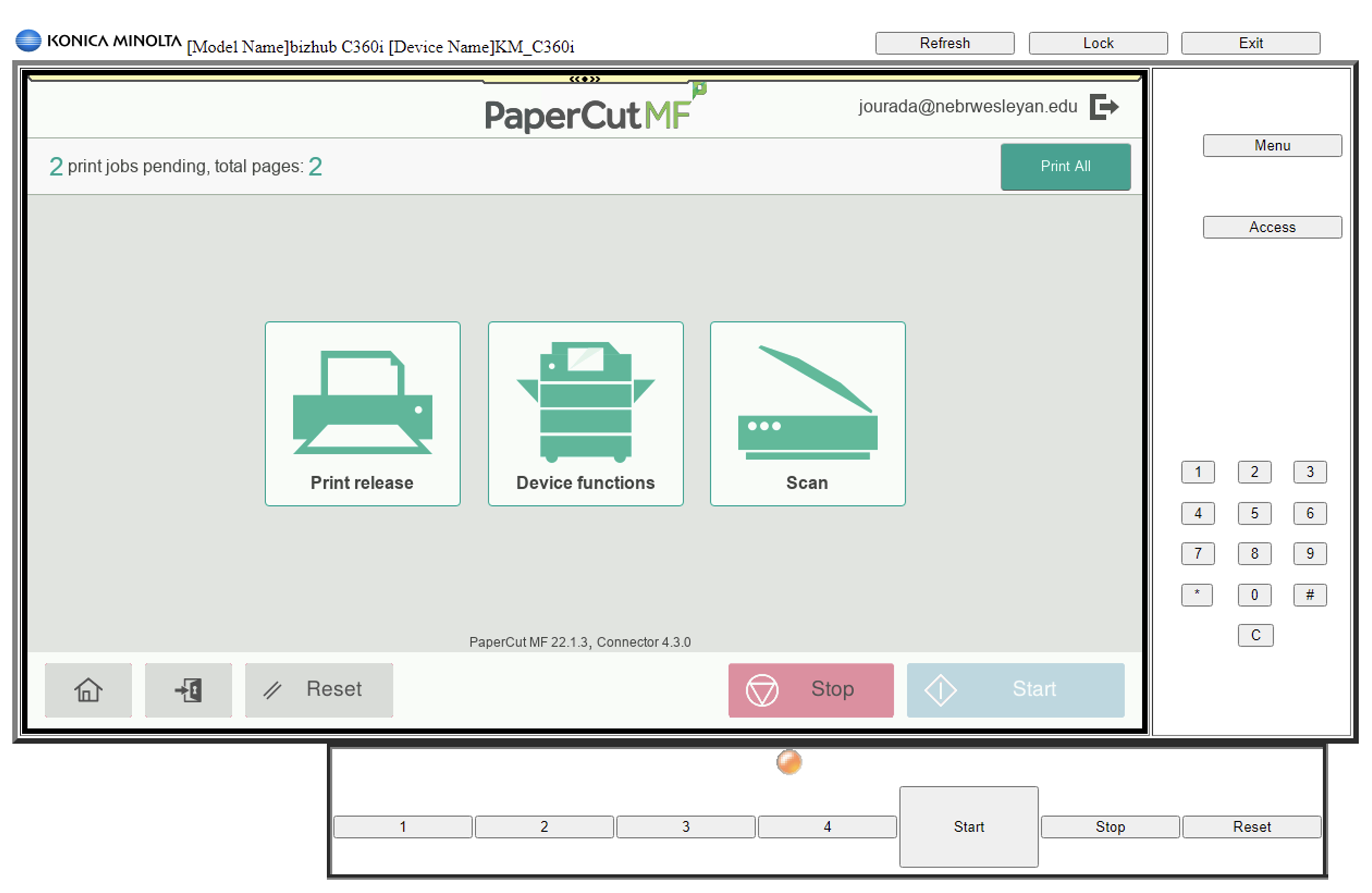 You will be taken to the copier's original screen. Select 'Copy' on the top left.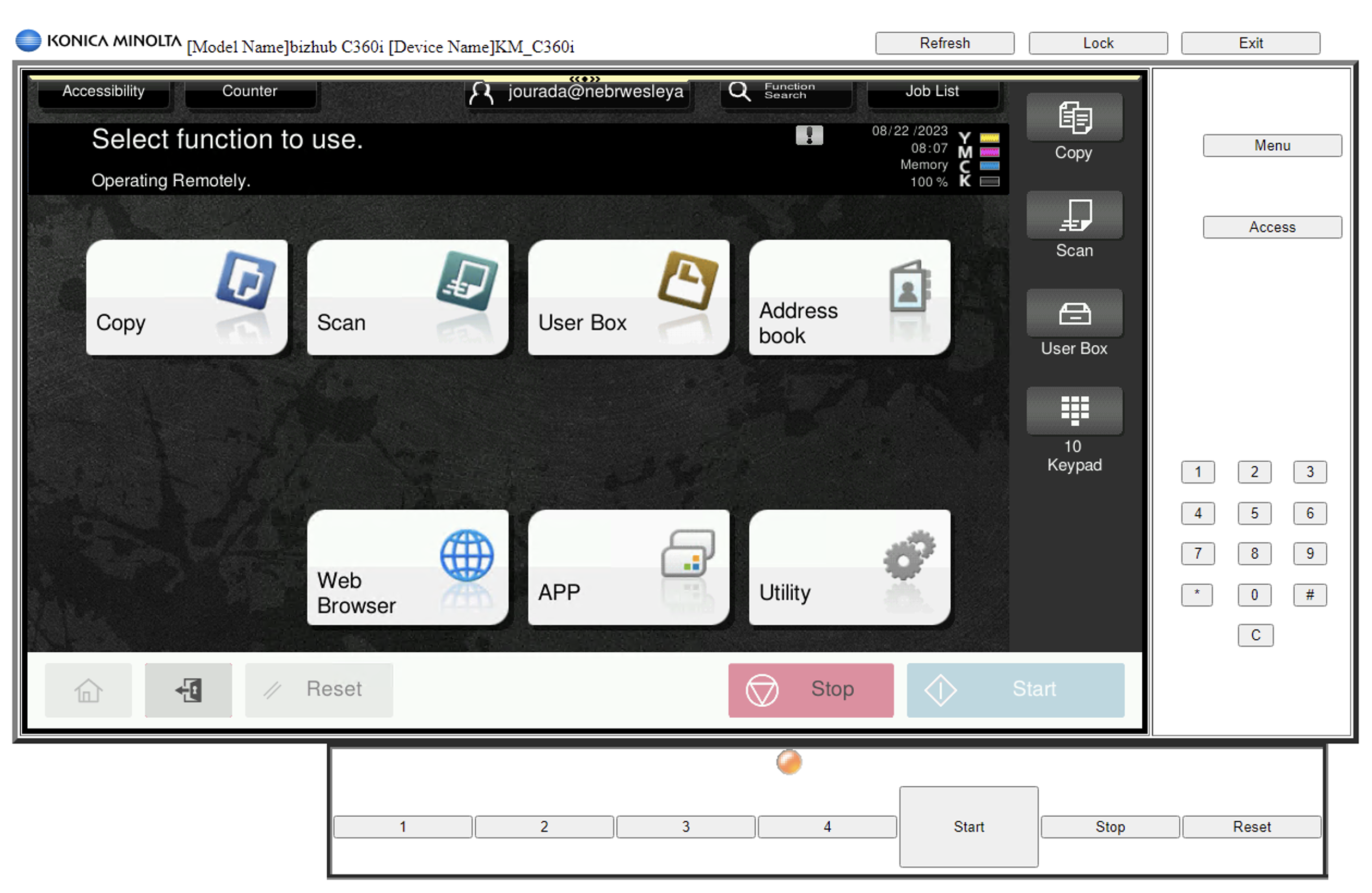 Chose the options you would like and then click 'Start'.