These computers have Print Deploy installed. You will need to log in to print. Print Deploy should automatically open. Click "Sign in to Install" on the printer you want to connect to.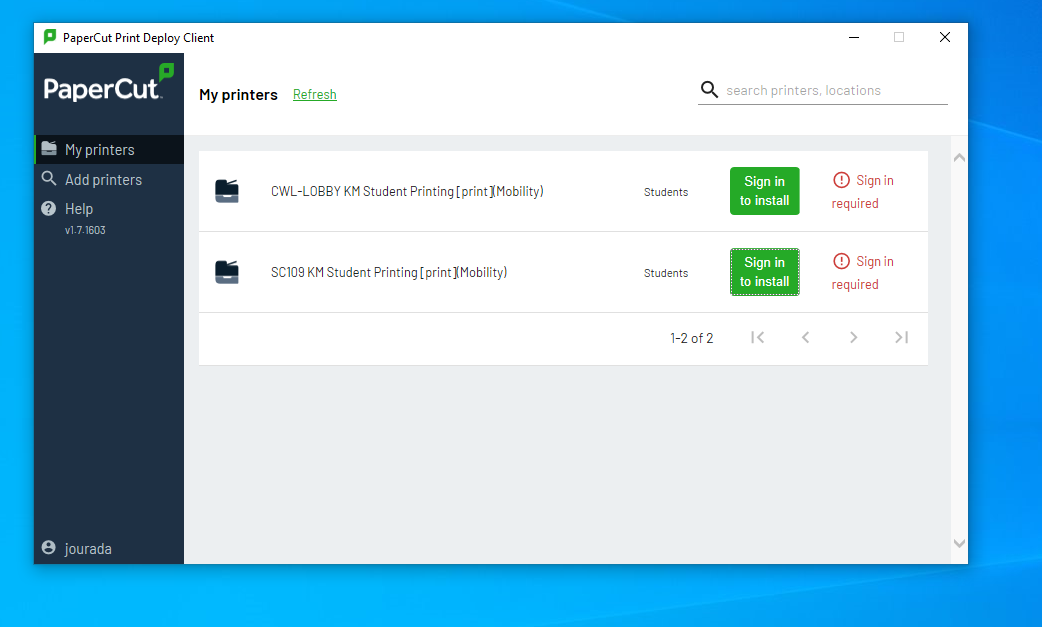 Next sign in using your entire email address and password.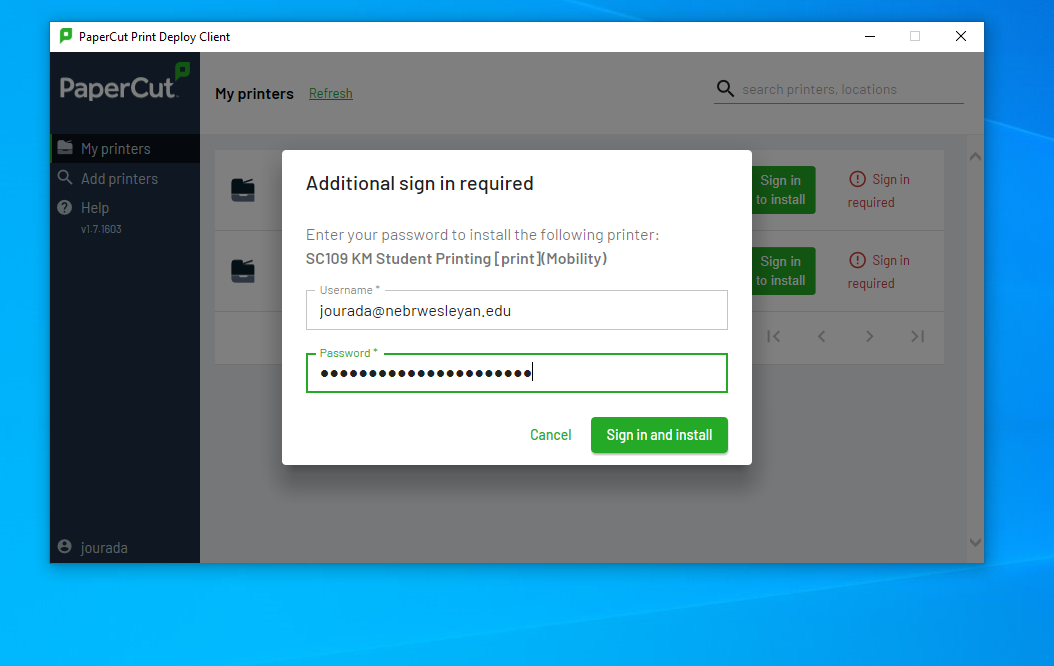 The printers should install and you will be ready to print!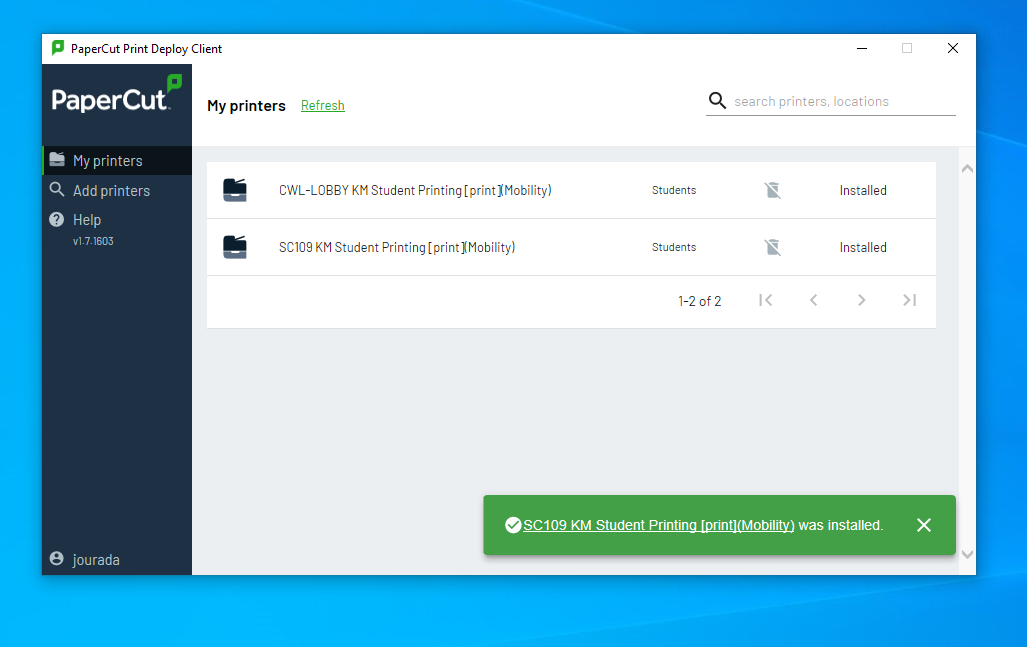 If you have any issues, please stop by SC 109.