Enter your Student ID # or Employee ID # at the login screen. Alternatively, scan your fob to log in if associated with your account.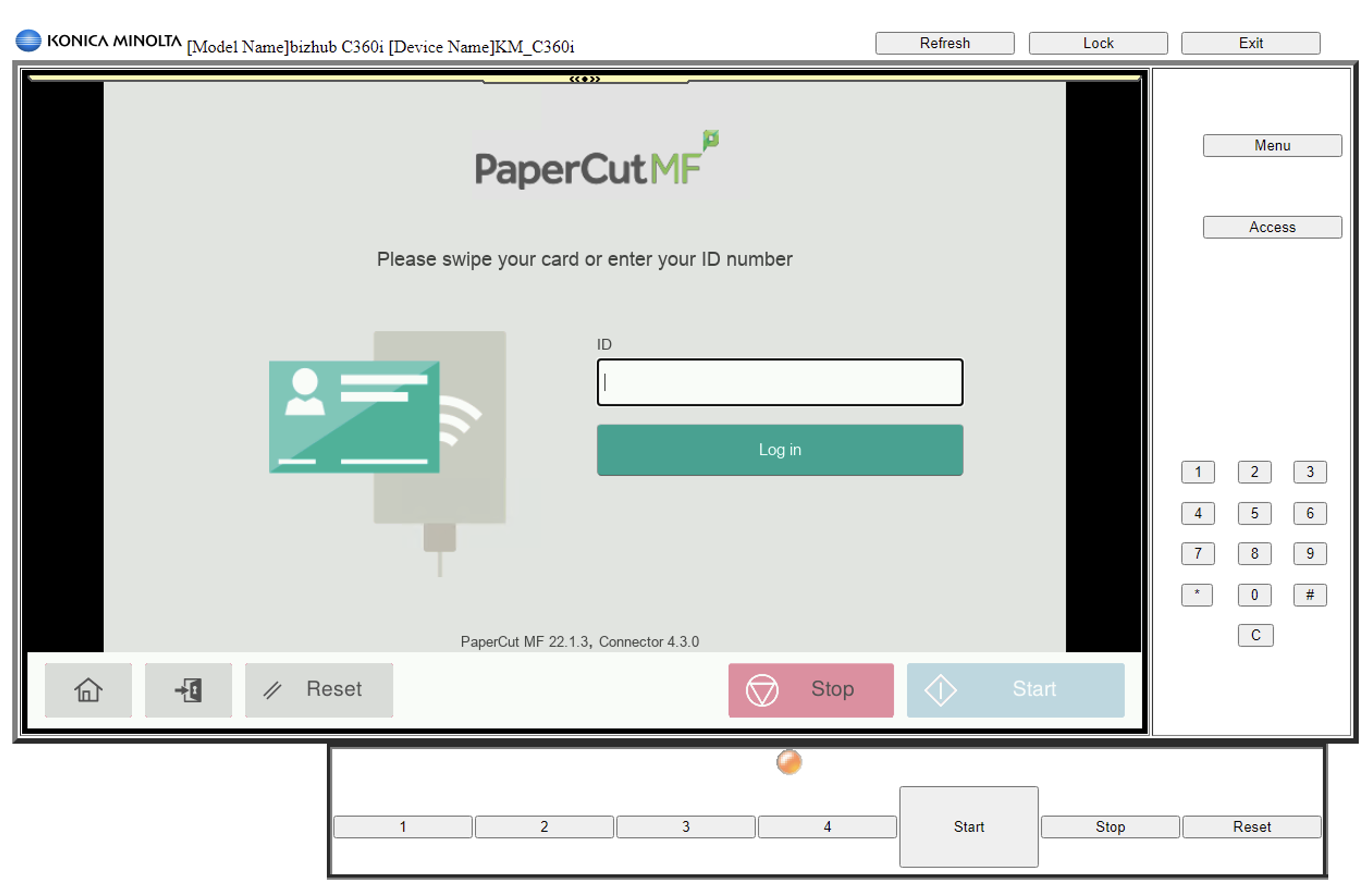 At the main menu select 'Scan'.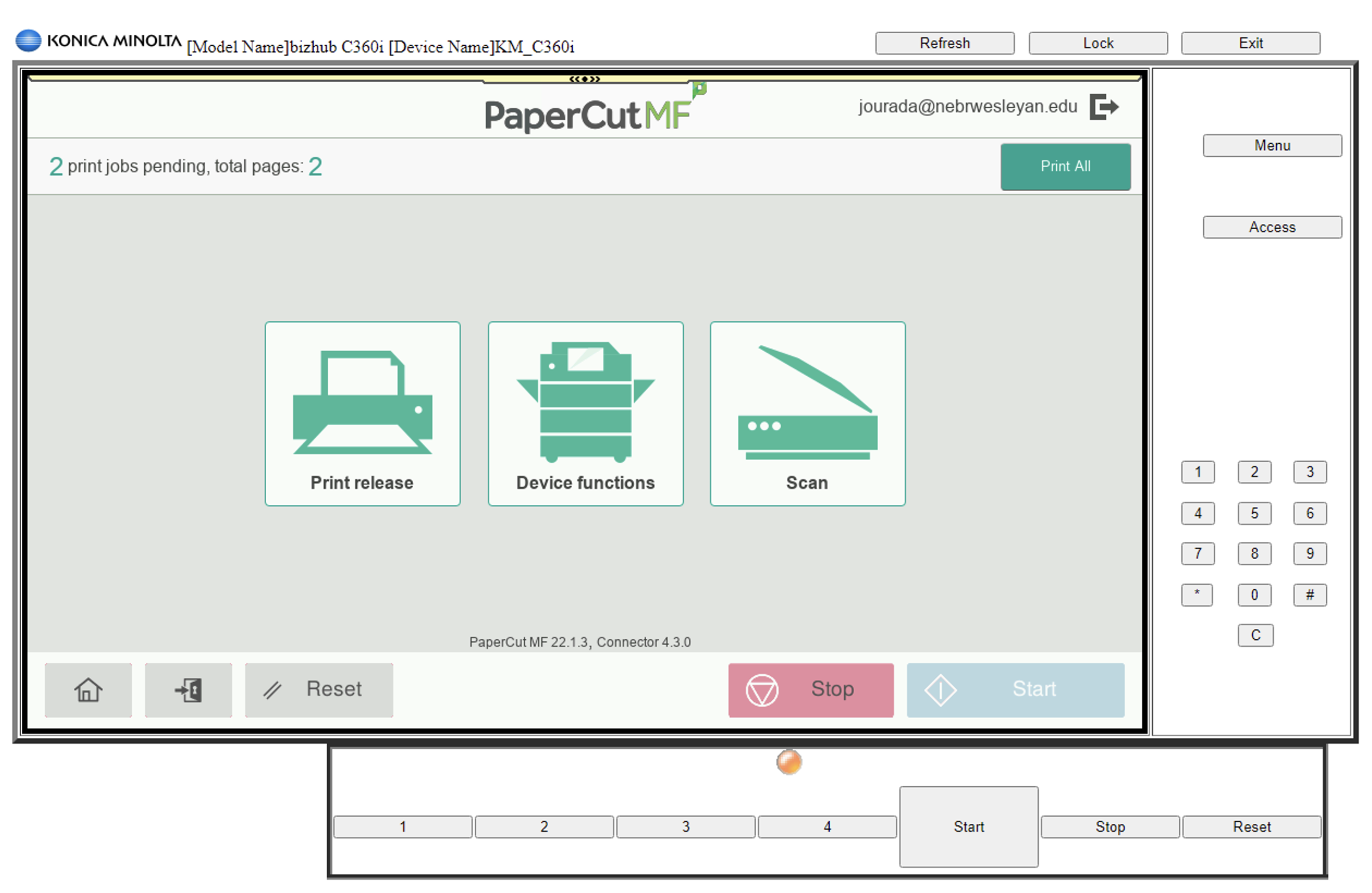 Next you will be given two options, 'Scan to My Email' and 'OneDrive'.
Scan to My Email sends a PDF copy to your email address.
OneDrive will send you an email to connect your PaperCut account to your OneDrive. Once finished, you will have a folder called 'Scans from Papercut MF' inside the 'Apps' folder.