If uploading videos directly to a Canvas discussion returns an error or fails, try this alternate method for uploading videos to a Canvas discussion.


1) Go to your Canvas account profile and click on the Files tab.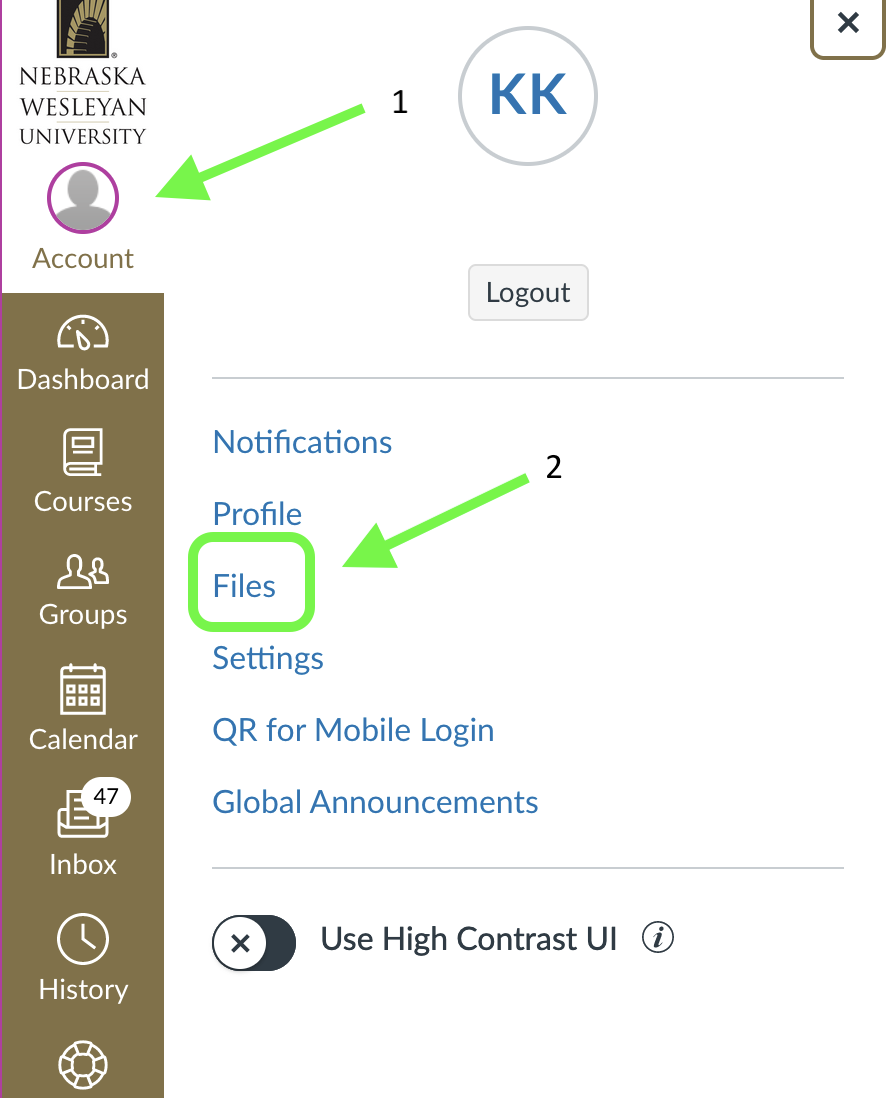 2) Create a new folder called File Uploads (or something similar) and upload your video(s) there. You may create a sub-folder hierarchy if desired.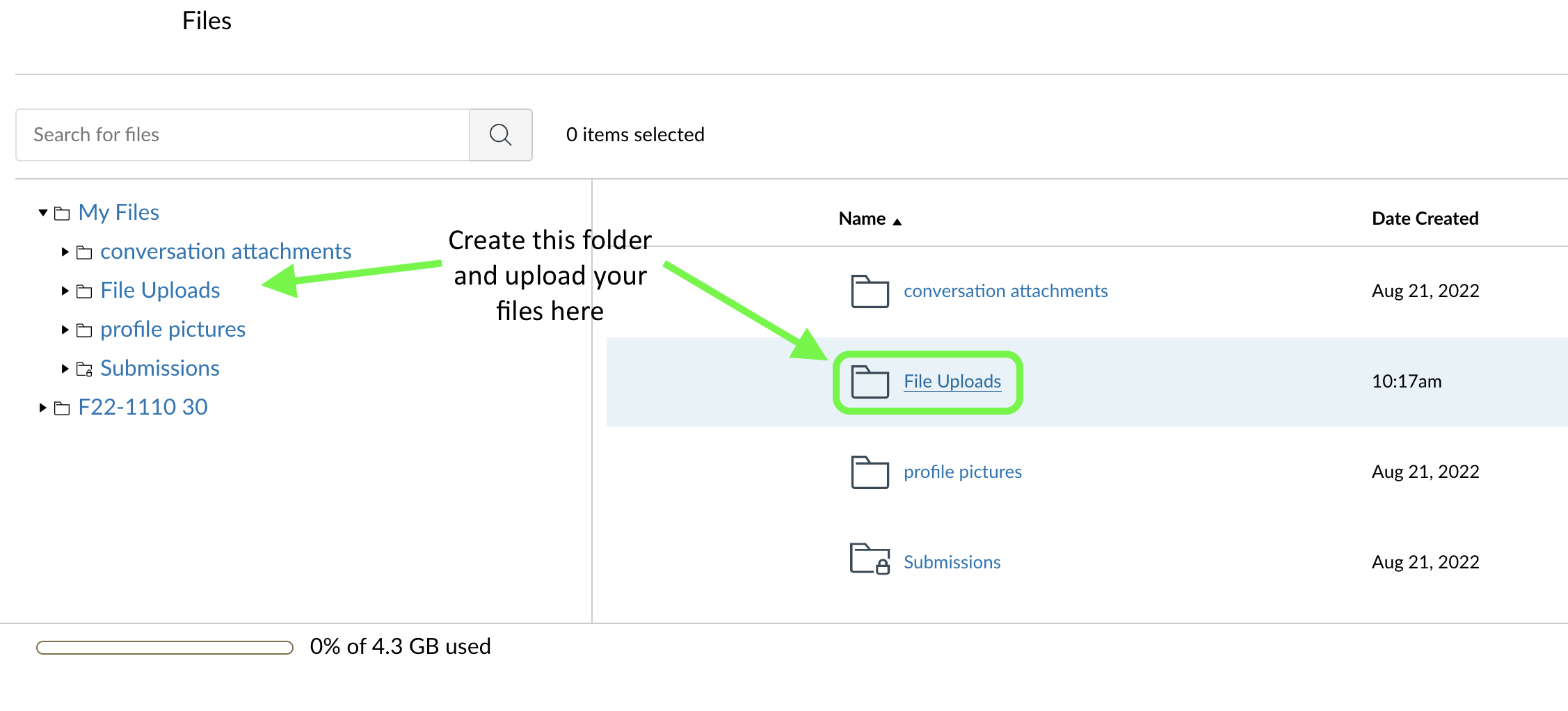 3) Return to the Canvas discussion and use the "User Media" option and navigate to the "File Uploads" folder that you created. Locate the Video(s) that you want uploaded and add them to the discussion and then hit Reply.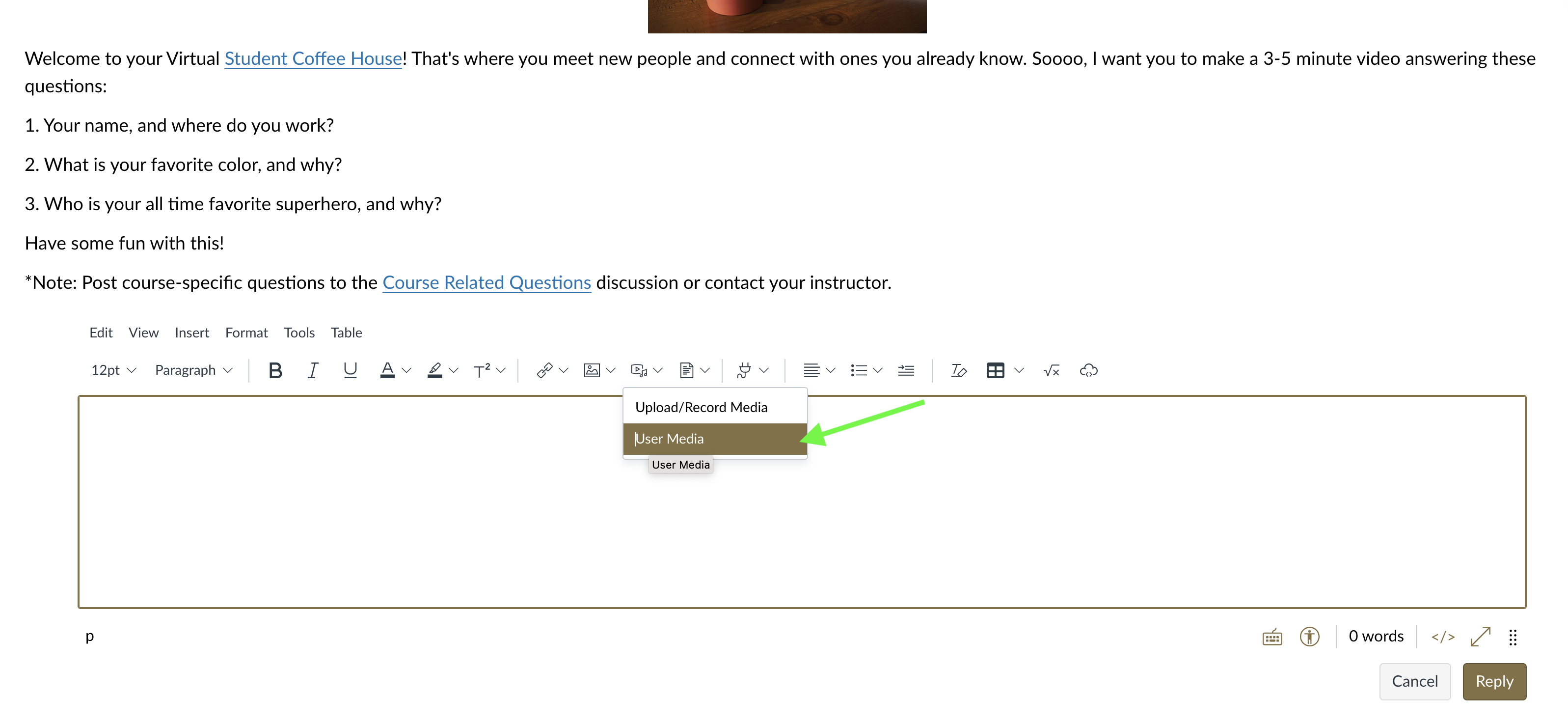 For more information on how to use your personal Canvas file storage area, please read the article below.
https://community.canvaslms.com/t5/Student-Guide/How-do-I-view-my-user-files-as-a-student/ta-p/483